Basecamp is a tool for managing projects. LOUIS is using Basecamp for discussion, scheduling, and file sharing for Working Groups.
Joining Basecamp
You will receive an invitation via email to join a Basecamp project by the organizer. Just click on the green box to get your account set up.

Basecamp Homepage
The home screen will look something like this. If you are new to Basecamp, you will probably only see one project on your home screen. Click into your project/working group to see the latest updates.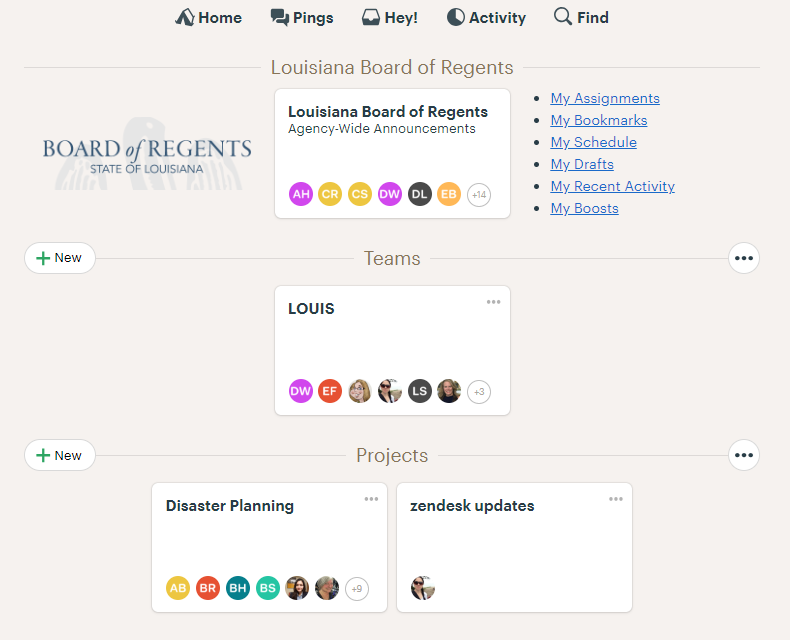 Project Homepage
Here you can see the tools that have been enabled for this particular project. You may see others depending on which are needed.
You can see all of the members of the project listed under the project name.
Click on any card to see what's been posted there.
If you scroll down you can see a list of all of the recent activity in this project.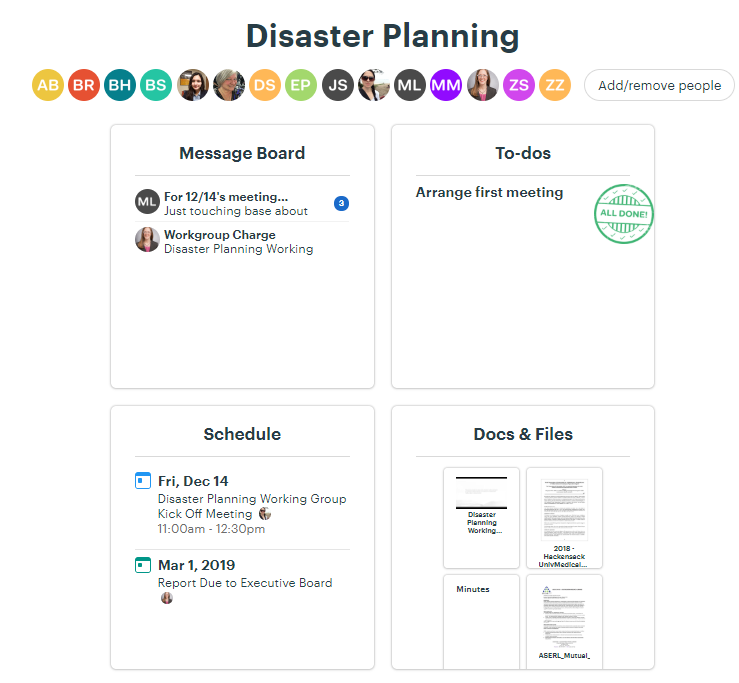 Message Board
Messages posted here will be visible to all group members.
If you only want certain people to be notified, because the message is more applicable to a specific sub-segment of the group, you can choose who gets notified.

Any comments you make in response to a message on the board will also be visible to all group members and everyone who was notified on the original message will also be notified on the response.

To post a new message, click the green New Message button seen on the Message Board.
Type your message title and body.
You can specify here who will be notified
Click Post this message to post it and send notifications.
To-dos
This is basically a to-do list. You can create a list and assign tasks to group members. You can also assign due dates to tasks.
Click into the list name to add additional tasks or make comments on the list.
If a task has been assigned to you or to you and many other group members, you can click into that task and then check to indicate that you have completed the task.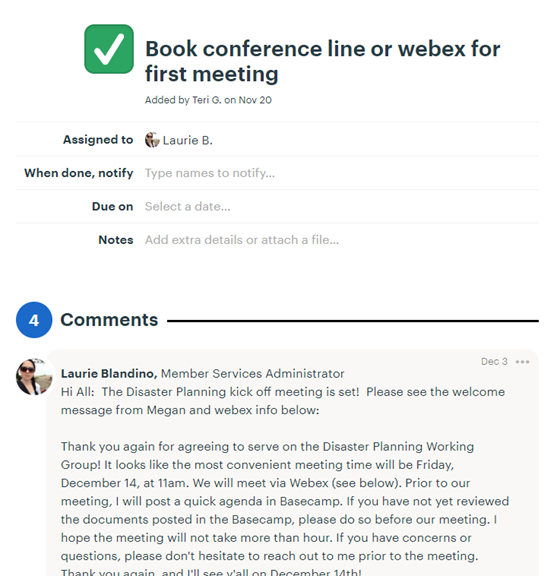 Schedule
Add important meeting dates or project milestone for this project to the Schedule.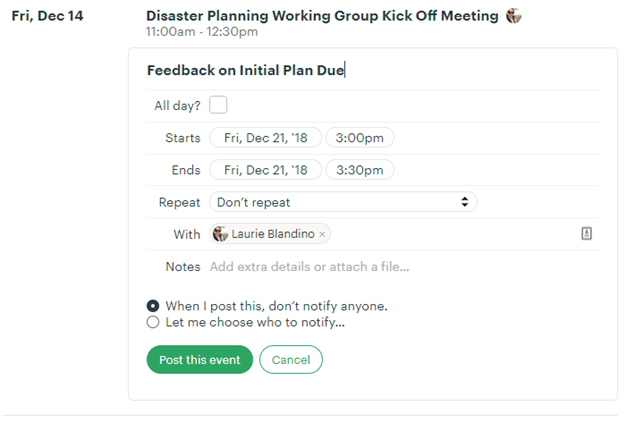 You can subscribe to this schedule, so that it will sync with your Google Calendar, Outlook, or iCal.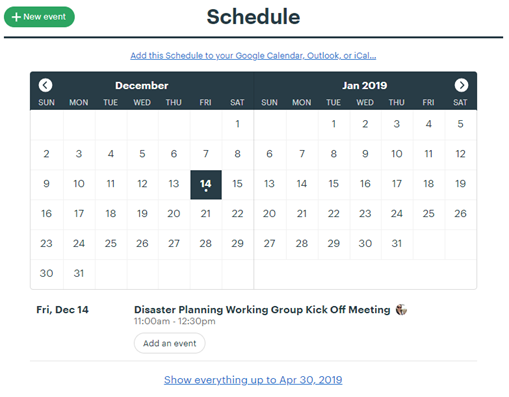 Docs & Files
Start a new doc – Use this to create a basic document within Basecamp that can then be edited by the group.
Make a new folder - Organize your documents with folders
Upload files – Many file types are compatible including office docs, videos, adobe etc.
You can also link to files stored in other locations like Google Drive.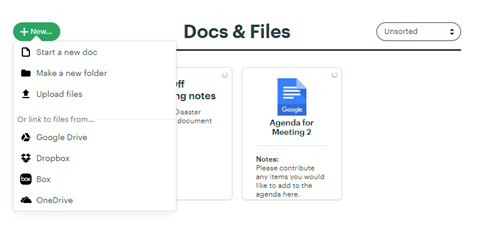 Integration with Google docs
You can add a google doc, which is basically a link back to the Google Drive.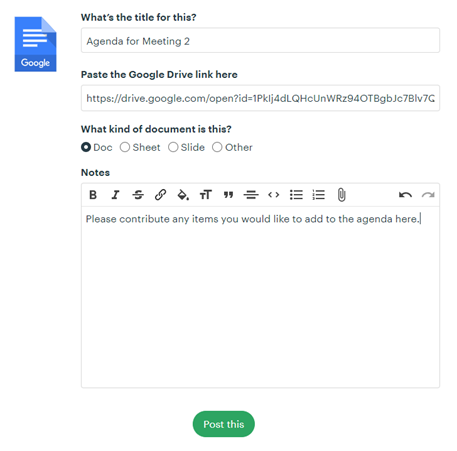 Notifications
Basecamp will send an email notification when there is new activity on a project board. The notification will contain links directly into the board so you can see more detail.